YCS/YSM of Shimoga Exposes to Rural Reality

19th April, 2018: YCS/YSM is a student movement which functions on the methodology of Awareness, Reflection, Action and Evaluation (See-Judge-Act-Evaluate). Awareness is a window to any knowledge and this knowledge with reflection leads us to pro active action. An action result of attitudinal change becomes an instrument or a change agent of oneself and others.

Village Exposure Camp is a unique programme specially designed for young students to experience realities of life in an atmosphere of village set up. Unlike any other movements of students, YCS/YSM does not stop at doing rather it takes them beyond work and gives them an opportunity to reflect through cell meetings and thorough evaluation to go deeper in to oneself for an attitudinal change which we call becoming. Village exposure is not a voluntary service to do something in a village to help people but rather through working in a village being aware of the realities of life and oneself so as to harness the experiences to be deeply human.

There were 118 students actively participated in this village exposure programme. The students were arranged to stay in Hindu, Muslim and Christian houses. They worked in their farms, kitchens and fields. All the students had an opportunity to work in the cow sheds. The villagers joined hands for a voluntary work cleaning the water canal leading them to an awareness of cleanliness and dignity of labor to the students. Cultural evening brought them in to awareness of their own capabilities and talents.

Orientation, Organization and Outreach was the hallmark of the programme to equip the students for a better tomorrow. There were various input session on the topics like Panchayathraj System, Rights of Children and awareness of law, Laudato Si (A Document of Church on Environment) and Review of Life to reflect on the realities of life. After every work session there was an evaluation. Taize prayer, Holy Mass and Inter religious prayers nit the students to be bonded to the divine.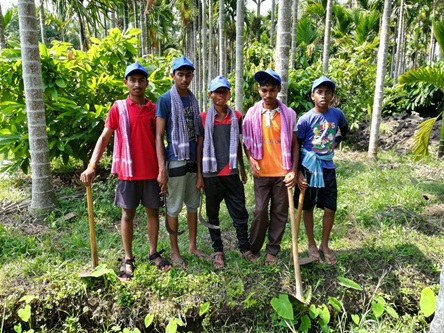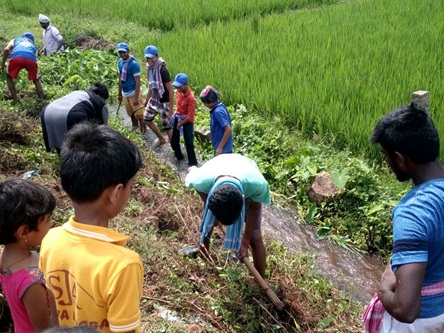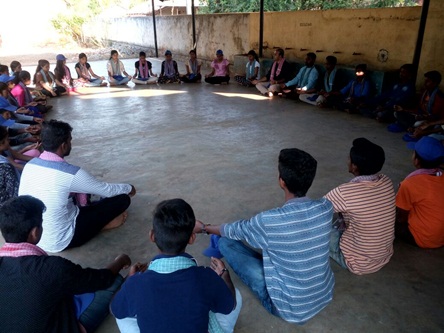 Back