LOGOSIAN
Director
Fr. Varghese Thomas VC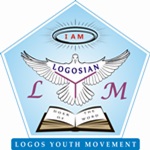 The Logos Youth Movement originated in Logos Retreat Centre in Bangalore, India it's part of the Vincentian Congregation. For the past 25 years, Logos Retreat Centre has been engaged in the evangelization ministry, through its residential charismatic retreats and outreach ministries. In 2015 LRC conducted a special convention for the youth, called Peniel. More than 2500 youth from various parts of the country took part in this convention and it continues to happen every year. However, after the COVID-19 pandemic, there was a steep decline in youth attending mass and receiving other sacraments. Toaddress this requirement Logos retreat started a weekend youth fest, for all youngsters in Bangalore.

It also enabled youth from other places across the globe to join online as the program is broadcast on YouTube.The youth today are not interested in 'monologue preaching' but would like to engage in a dialogue. As Jesus walked with disciples on the road to Emmaus clarified their doubts Logos Youth Movement wish to accompany youth in their spiritual journey. So in our centre, we give them the opportunity to speak with the preachers and seek answers. Every week a number of youngsters come to spend time in prayer and attend the retreat to receive healing.

Logos Youth Movement aims to bring lakhs of youngsters closer to Christ & His Church.