Hosanna Youth
Hosanna Youth Coordinator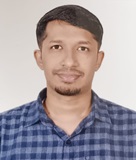 Mr Roshan E

Hosanna Youth, started in 1998, is the youth wing of the Bangalore Catholic Charismatic Renewal Services (BCCRS) formed to specifically attend to the spiritual needs and formation of the youth of Bangalore and onward from here. Rev.Fr.Britto Jacob Cssr, is our Spiritual Director. The composition of the group is youth, students and professionals, from various parished across Bangalore. Members of our group also serve in their respective parishes in various capacities be it in the parish councils or choirs. We meet every Saturday at Holy Cross Fathers, Museum Road for weekly prayer and fellowship. We have conducted and helped at various spiritual programs such at retreats, seminars and conventions in and around Bangalore.

We are also the Bangalore Chapter of the Youth United for Christ (YU4C), the youth wing of the National Catholic Charismatic Renewal Services (NCCRS).

The current service team (leadership) comprises of :
1) David Reay, former Chairman of the BCCRS, retired from Indian Institute of Science (IISC). He serves as our Elder / Mentor
2) Robert Amirtharaj (me), Coordinator of HY. Im a social worker at an NGO called International Justice Mission, a Christian human rights organisation.
3) Janet Hemalatha, is a Quality Analyst at Torry Harris, a multinational business, technology and consulting agency.
4) Benny Thomas is a News Analyst, Thomson Reuters.